As an Amazon Associate, I earn from qualifying purchases with no additional costs for you.
What did Slovakia invent? Although Slovakia is a small country, it has given the world a large amount of important and interesting inventions. Slovak inventors created or helped to create inventions that helped to change the world in the past and also in the present. To give you a short answer, read the next paragraph:
Slovakia was or still is a place where many inventions of world importance have been invented. The most important are inventions of the parachute, helicopter, modern optics, compressed air pump, water pump, artificial human hand, and many others, which you can read about in this post.
This post contains twenty of the most important inventions of Slovak inventors. Many of them spent their lives in other countries so it could be a surprise for you to find out that they are actually Slovaks or their parents emanated from Slovakia.
So enjoy this post, I hope you will learn a lot of interesting facts and knowledge about inventions from Slovakia.
If you want to buy Slovak gifts or useful Slovak products, you can find them by clicking here (Amazon link).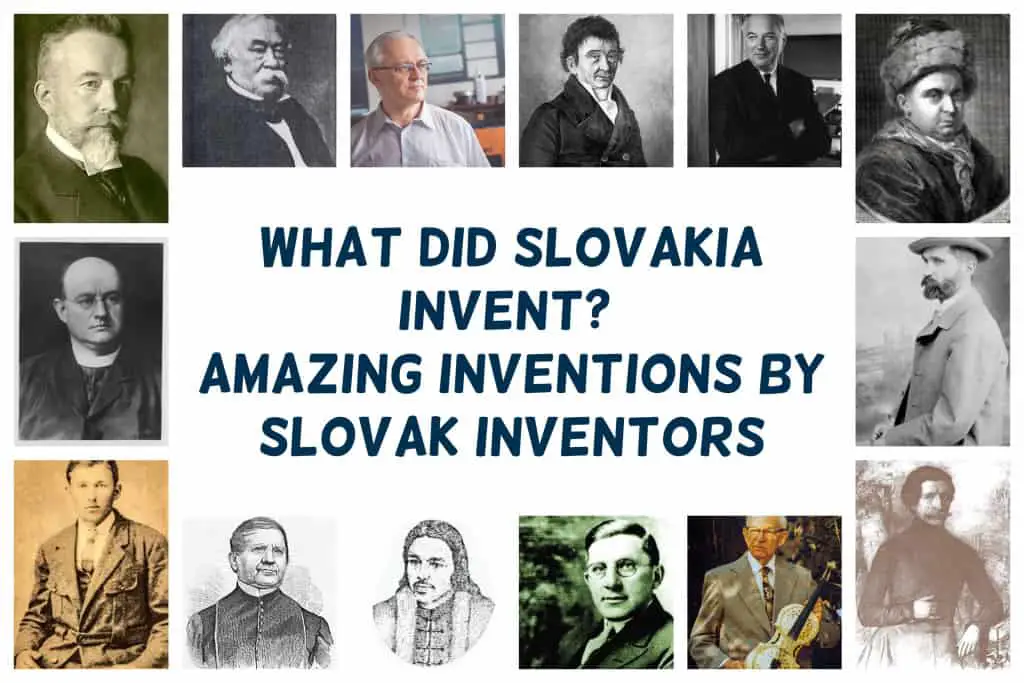 Important Inventions by Slovak Inventors
There are many important inventors in Slovak history who have contributed to the development of various important areas of our lives.
The first part of this post will be devoted to fifteen inventors who have or had Slovak nationality.
Štefan Banič: Invetor of the Parachute
Štefan Banič was born in 1870 in Neštich (today's Smolenice) and he is the creator of perhaps the most famous Slovak invention.
In 1912, he was a witness to a tragic plane crash that inspired him to reflect on a possible way to rescue pilots and airline passengers. Therefore already in 1913, he constructed the first prototype of the parachute.
The principle of Banic's parachute was a telescopic umbrella-type construction that carried a tissue cover. The parachute was fastened with straps to the body of the aviator in the chest part under the shoulders.
On the 3rd of June 1914, Štefan Banič personally tested the parachute in front of the representatives of the US Patent Office, when he jumped from the roof of a 15-story building in Washington.
In doing so he convinced not only the officials and the public but also US Air Force representatives who bought the invention and Banic became an honorary member of the US Air Force.
Interesting fact: Štefan Banič never got rich in this invention. He returned to his native village in Slovakia in 1920, where he worked in seclusion as a mason.
Ján Bahýľ: Invertor of the Helicopter
Ján Bahýľ was born in 1856 in Zvolenská Slatina. His work had a positive contribution to the development of helicopters.
As early in 1894, he developed a draft design of the helicopter, which was to be driven by human power.
This inventor gained worldwide fame in 1895 when he first publicly introduced the concept of the helicopter in Bratislava, which later became the basis of current helicopters.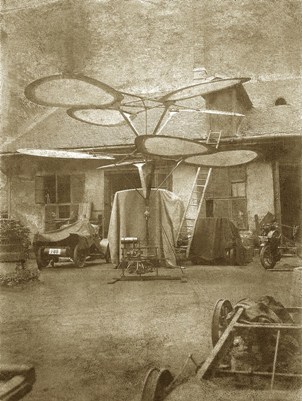 At a crucial time, Bahýľ failed to attract an investor for the development and production of his helicopter. Thus, as the first helicopter inventor, he was overtaken by the French Louis Brequet and Paul Cornu, who is listed as the official helicopter inventors.
Interesting fact: In 1978, a documentary called The Conqueror of Edison was made about Bahýľ.
Aurel Stodola: Turbines, Heat Pump and Artificial Human Hand
Aurel Stodola was born in 1859 in Liptovský Mikuláš. Aurel Stodola is one of the most important Slovak scientists and inventors.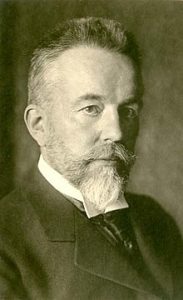 Aurel Stodola is considered the father of a steam and combustion turbine. He laid the scientific foundations of the design and construction of steam and combustion turbines.
Among his most important works, which still work today, is the heat pump from 1928, which still heats the Geneva City Hall.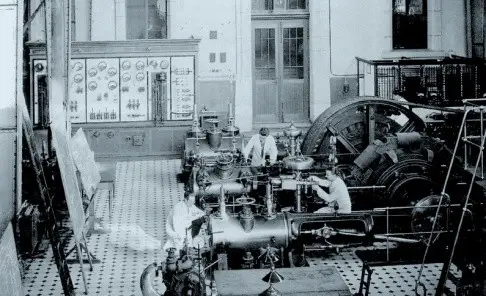 But he wasn't just an invertor and designer of steam and combustion turbines.
In cooperation with surgeon Ferdinand Sauerbruch, in 1915 he constructed the first movable artificial human hand. Legs and feet prostheses were later based on the same principle.
Interesting fact: After Aurel Stodola was named a small planet named 3981 Stodola.
TIP: Check out my list of recommended Slovak products. They are perfect as gifts, or you will use them during your visit to Slovakia (Amazon links)
Jozef Karol Hell: Inventor of the Compressed Air Pump
Jozef Karol Hell was born in 1713 in Banská Štiavnica. His father was an engineer in the Štiavnica mines and Jozef continued as an engineer too.
He became famous for sophisticated mining machines and pumps. Far-reaching benefits of its pioneering work lie in the fact that for the first time he used a new element to drive water from the mines – compressed air.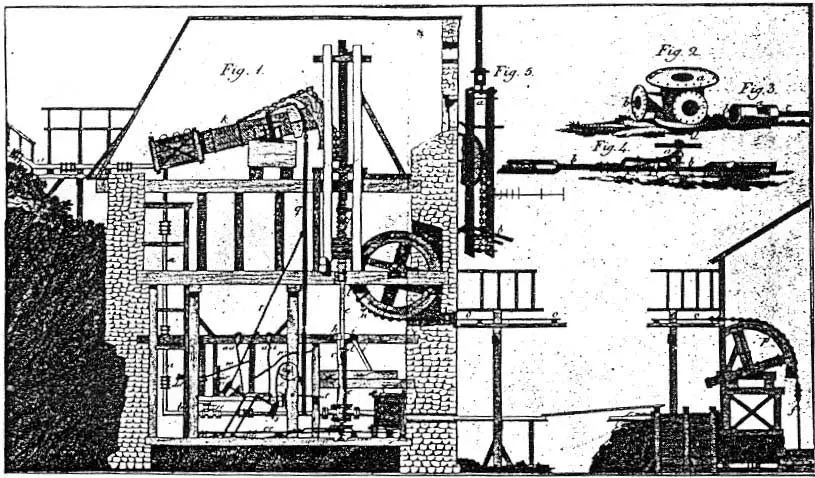 In addition to the inventions of many mining pumping machines, he designed a mine air purifier and the machine for blowing fresh air into underground depths. These inventions have greatly contributed to improving the working conditions of miners.
Interesting fact: Compressed air began to be used in the US mine in Arizona in the 19th century, and in Pennsylvania, they used this technology to extract oil. Hell's idea of compressed air is still used by oil companies to this day.
Jozef Murgaš: Wireless Radio Transmission
Jozef Murgaš was born in 1864 in Tajov. In 1896 he went to the USA to the newly established mining village of Wilkes Barre, where 300 Slovak families lived.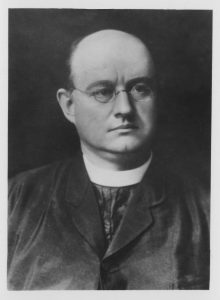 Jozef Murgaš was a priest by profession, but from a young age, he was interested in technology.
In 1903 and 1904, the Murgas obtained two patents – the Wireless Telegraphy Device and the Wireless Telegraphy Message Transfer Method.
He is the official pioneer of wireless communication. Murgas was the leader in the wireless transmission of the spoken word. On April 27, 1905, he was the first in the world to transmit the spoken word over the radio.
Interesting fact: Jozef Murgaš was nicknamed the Radio Priest and deemed a Renaissance man.
Jozef Maximilián Petzval: Invertor of Modern Optics
Jozef Maximilián Petzval was born in 1807 in Spišská Belá. He was a Slovak physicist, mathematician, and inventor and is considered the founder of modern optics.
His main contribution to modern optics was especially the calculation of correction of optical systems, which laid the foundation for the current possibilities of photography.
In 1840 he completed the design of two lenses, a portrait lens, and a landscape lens. It was an extraordinary world invention. Its lens allowed 16 times higher light transmittance. Which meant the exposure lasted less than a minute, which was incredible for the time.
Ján Dopjera: Guitar Dobro
Ján Dopjera (Dopyera) was born in 1893 in the town of Šaštín-Stráže. When he was 15 years old he moved and then lived in Los Angeles, where he opened a carpentry workshop in the LA suburbs.
One day received an order for a guitar with amplified sound to stand out in a cabaret orchestra. Dopjera constructed a metal tool with three resonant holes. He patented this guitar in 1926.
Later, he improved his invention, the next guitar was wooden, and instead of three resonators, one resonator was placed in the center. As a result, the instrument had a much cleaner and better sound.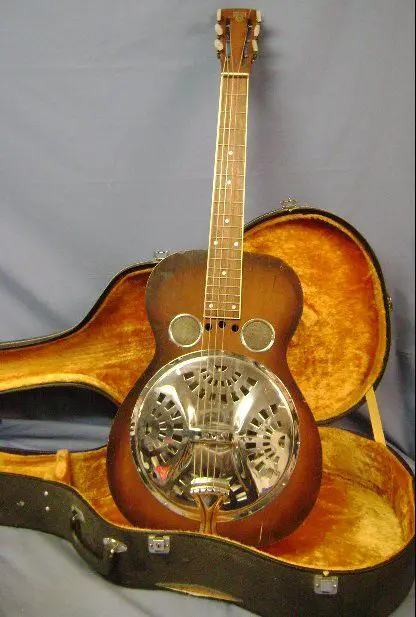 The Dobro was first introduced to country music by Roy Acuff. The patent of the Dobro guitar is currently owned by Gibson Brands.
TIP: If you are more interested in Slovak history, customs, cuisine, and more, check out the best books about Slovakia available on Amazon in the article below:
9 Best Books about Slovakia in English: History, Guides, and more!
Štefan Anián Jedlík: Contractor of the First Movable Electromagnet (Dynamo)
Štefan Anián Jedlík was born in 1800 in Zemné. In 1825 he was ordained a priest, but all his active life he worked as a professor of physics.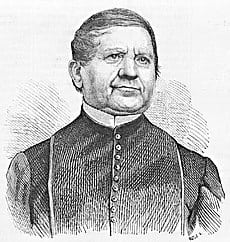 He was the first in the world to discover the possibility of converting electrical energy into mechanical rotary motion and invented an electric motor that worked on the electromagnetic principle and performed a direct rotational motion. This invention was named Jedlik's dynamo.
He generally published little of his experiments and designed most of his instruments as demonstration aids, which made his discoveries largely unnoticed.
Interesting fact: Werner Siemens is considered the inventor of the dynamo, although Jedlík constructed his prototype four years earlier. But he thought he wasn't the first to come up with this idea, so he didn't patent his invention.
Johann Wolfgang von Kempelen: Chess Machine the Mechanical Turk
Johann Wolfgang von Kempelen was born in 1734 in Bratislava. He was most famous for the sensations and speculation around his chess machine.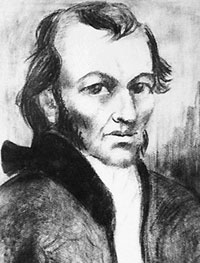 He created an "automatic" chess machine and traveled with this machine throughout Europe and the United States. The machine was called "The Mechanical Turk".
His chess machine worked by using magnets to move chess pieces and the intelligence of each chess movement was provided by a built-in live chess player.
To help you understand better, let me show you this video with an explanation of how The mechanical Turk worked.
Interesting fact: Although the chess machine brought Kempelen fame and money, his most important invention today was the talking machine. The vocal cords were imitated by a tube, the lungs in turn by mosses or bagpipes, and the machine also had a nose tube and a mouth.
Ján Andrej Segner: Water turbine, Segner Wheel
Ján Andrej Segner was born in 1704 in Bratislava. His parents came from Germany to Bratislava where he was born. His german name is Johann Andreas von Segner.
By inventing the so-called Segner Wheel, he became one of the most important physicists of the 18th century.
The design of the Segner wheel is based on the effect of a stream of water flowing out of a cylindrical vessel having at the bottom a plurality of horizontal arms curved in one direction. The water flowing through the shoulders will twist the entire container backward in the opposite direction as it flows.
Interesting fact: His discovery became a seed the nucleus of later reactive turbines and rockets.
John Daniel Hertz: Invertor of Yellow Cab
John Daniel Hertz was born in 1879 in Skribiňa. His original name was Sándor Herz and when he was 3 years old his family emigrated to the USA.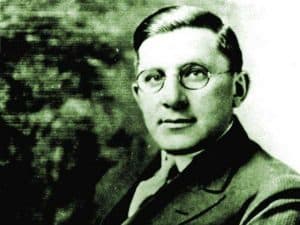 In 1915 he founded the Yellow Cab Company in Chicago, which offered a taxi at a modest price. He thought that if he will be cheaper he will have great potential to succeed. Soon yellow cabs became popular not only in Chicago and Hertz quickly gained a license across the United States.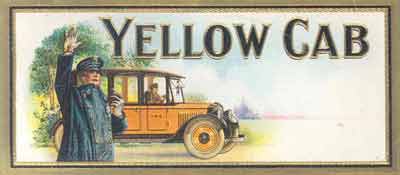 In 1924 he started a car rental business at Hertz Drive-Ur-Self Corporation. This company is known as The Hertz Corporation, which is one of the biggest world car rental companies and it's called after him.
From a poor young man has evolved into a respected and acclaimed automotive entrepreneur and philanthropist.
Interesting fact: Together with his wife Fannie, he founded a foundation (FANNIE AND JOHN HERTZ FOUNDATION) that has been granting scholarships to talented students in physics, biology, and engineering.
Jan Vilcek: Biological Medicine for Arthritis
Jan Vilcek was born in 1933 in Bratislava. He was born in a Jewish family who managed to avoid being transported to a concentration camp and then he immigrated to the United States in 1965.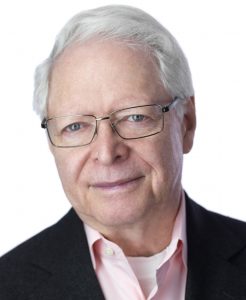 Jan Vilcek is a prominent world figure in the field of immunology and microbiological research, who has been working at the University of New York since 1973. He is the inventor of REMICADE, which is used in the treatment of chronic inflammatory diseases such as Crohn's disease.
He is the recipient of several prestigious awards, such as the Albert Gallatin Prize, the highest university honor, and the highest US Medal of Technology and Innovation Award awarded by US President Barack Obama in 2013.
Pavol Alexy and his team: Bioplastic
Pavol Alexy was born in 1961 in Partizánske. Professor Pavol Alexy works at the Faculty of Chemical and Food Technology, Slovak University of Technology.
Classic plastic is mainly made from petroleum-based polymers and is very difficult to degrade which causes major environmental problems.
Together with his team, he developed a bioplastic consisting of starch and organic acids. The advantage of bioplastics is that they can be composted. In the future, bioplastics can play a very important role in health and medicine. He is currently applying for his Slovak and worldwide patent with his invention.
Interesting fact: Curaprox started to use bioplastics from Pavel Alexy for the production of their toothbrushes.
Štefan Klein & Juraj Vaculík: Inventors of Flying Car
Štefan Klein and Juraj Vaculík are contemporary Slovak inventors.
The prototype of their flying car had been developing for almost 20 years and could be for sale in the near future. The name of his company is Aeromobil. Pre-orders for their Aeromobil version 4.0 are currently available.
Miroslav Trnka: ESET Antivirus
Miroslav Trnka was born in 1961 in Trnava. He is also one of the contemporary Slovak inventors.
Together with Peter Paško, he is the creator of the first version of the award-winning NOD32 antivirus product. In 1992 he founded the most valuable contemporary Slovak company ESET, the software company that develops antivirus software.
TIP: Drones are one of the greatest inventions these days. Do you know the rules for flying with drones in Slovakia? Check out all rules and everything you need to know in the article below:
Can You Fly Drones in Slovakia? All You Need to Know
Inventions by Inventors whose Parents Emanated from Slovakia
In the second part, I will deal with inventors who have different citizenship but their parents came from Slovakia or are otherwise connected with Slovakia.
Stephen "Steve" Ditko: Creator of Spiderman
Stephen "Steve" Ditko was born in 1927 in Johnstown to Slovak immigrants.
He was a famous comics artist and he drew for Atlas Comics, a forerunner of Marvel Comics. In 1966, Ditko has become the exclusive artist on The Amazing Spider-Man and the "Doctor Strange" feature in Strange Tales.
Ernst Chladni: Chladni Figures and Meteors
Ernst Chladni was born in 1756 in Wittenberg, today's Germany. His family originated from Kremnica, Central Slovakia.
Ernst Chladni became famous for two important inventions.
In 1787 he published his first knowledge of the oscillation of solid circular and quadratic plates and the patterns formed from fine sand. These figures were named after him as Chladni figures. He is therefore called the father of acoustics.
Another important invention is his theory of meteors. He worked out the theory of meteor formation and its deterioration when passing through the Earth's atmosphere. Chladni was the first to express that meteors were of cosmic origin.
Ivan Alexander Getting: GPS
Ivan Alexander Getting was born in 1912 in New York City to a family of Slovak immigrants from Bytča, Slovakia.
Getting was one of the three designers of satellite navigation systems that led to the development and deployment of the Global Navigation System (GPS).
As Director of the Massachusetts Institute of Technology (MIT), he and his team developed the SCR-584 radar as part of a secret project. This saved London from complete destruction. Nazi Germany launched 1600 missiles, and thanks to the radar, 90% of them were destroyed.
Interesting fact: Ivan's father, Milan Getting was a politician, diplomat, and publicist. He also stood at the birth of Czechoslovakia in 1918.
Daniel Carleton Gajdusek: Research on Kuru disease
Daniel Carleton Gajdusek was born in 1923 in New York. His father came from Smrdáky, Slovakia.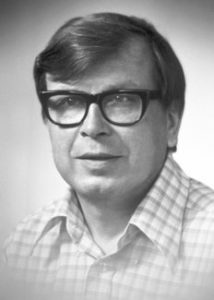 In the 1950s, he discovered the infectious nature of the neurological Kuru disease, spread among the people of New Guinea.
In 1976, along with Baruch Blumberg, he won the Nobel Prize in Physiology or Medicine for discoveries concerning new mechanisms for the emergence and spread of infectious diseases.
Ľudovít Greiner: Greiner Altimeter
Ľudovít Greiner was born in 1796 in Lichtentanne, Germany. He started his job as a forester at Jelšava, Slovakia in 1828.
One of his greatest achievements is the construction of the Greiner altimeter, which was used to make the measurement of tree height more accurate.
His other important contribution was the specification of the altitudes of the highest peaks of the High Tatras. In his time there were controversies about the highest mountain of the High Tatras, when some considered Kriváň as the highest peak, others Lomnický peak.
Ľudovít Greiner found out that the highest peak of the Tatra Mountains is Gerlachovský peak when he determined its altitude of 2641 meters at sea level. At present, its official and accurate altitude is 2655 meters above sea level, which only confirms the accuracy of Greiner's measurements.
Conclusion
How did you enjoy this post? I bet you were a bit surprised in some cases. And to be honest, me too 🙂
The inventors from Slovakia certainly left a significant mark in world history. Therefore, I believe that Slovakia has the right to be proud of them and I hope that in the future we will meet other important Slovak inventors and scientists.
TIP: Almost all of these investors belong to history. Do you know what popular products are produced in Slovakia nowadays? Check them out in the article below: