As an Amazon Associate, I earn from qualifying purchases with no additional costs for you.
In this article, we focus on Slovakia's religions. All the practiced ones, and we will have a look if there are any banned ones. 
Slovakia is a Christian nation, with more than half the population being members of the Catholic Church. All the religions, however, have been on a decline in recent years, and atheism is becoming more and more prevalent in the country. There are also no banned religions, as banning religions is against the law. 
Continue reading to learn in detail which religions exist in Slovakia, how many people are religious, and how the law deals with religions.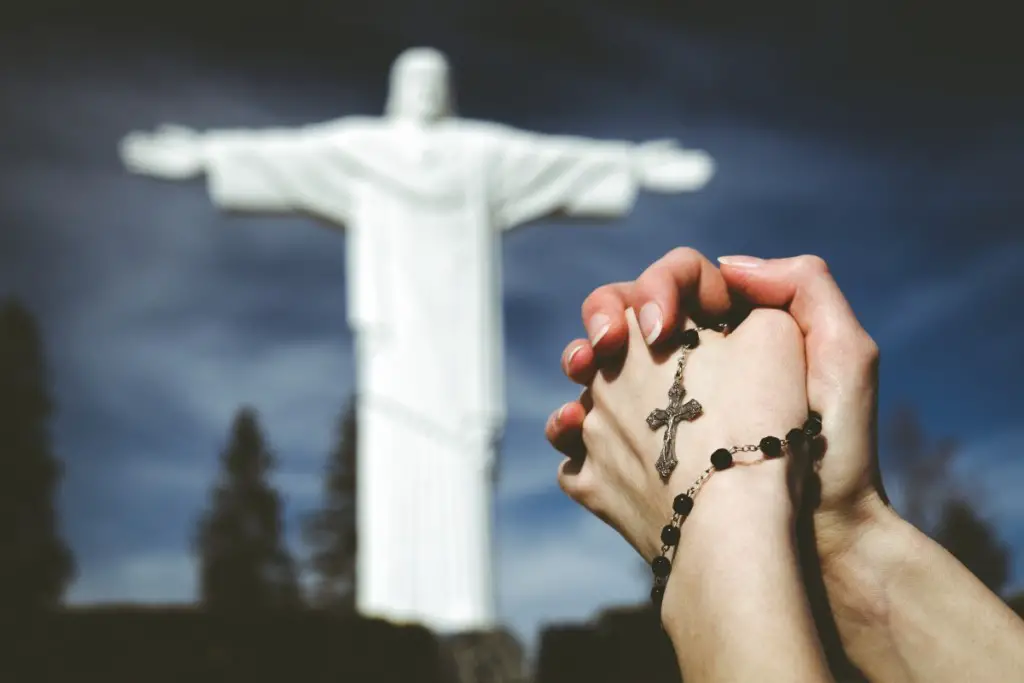 If you want to buy Slovak gifts or useful Slovak products, you can find them by clicking here (Amazon link).
What is the Main Religion in Slovakia
The main religion in Slovakia is Christianity. With over 3.5 million members. This comprises more than half the population of the country. And is divided between Evangelical and Catholic Christianity. With Catholic being the main one with over 50% of the population in almost every region being Catholic.

According to the Slovak Ministry of Culture, and the available data from population censuses dating back to the 1950s, we can see that the majority of people in Slovakia were always Catholic. Although in recent years, the numbers have been declining, and many people are either moving away from Catholicism or deciding to be atheists.
Even though the fact that majority of Slovaks are Catholics, Slovakia as a whole has over 15 registered religions and religious groups. Although most of these religions and groups only have a small number of members.
Here is a list of the 18 registered Religious Organizations and groups in Slovakia:
List of Religions in Slovakia
You should also note that these are not all the religions you can encounter in Slovakia, but simply religions and organizations that are officially listed and approved by the Ministry of Culture.
To do this, you need 50 000 signatures of members, and filled-out organization paperwork to be approved by the ministry.
There are also people in Slovakia who practice Hinduism, Islam, or Buddhism, but these people are not a part of a registered organization. But they are allowed to freely practice and spread their religion throughout the entire country.
Is Slovakia Catholic or Orthodox
Slovakia is definitely Catholic, as seen in the population censuses which span as far as 1950. The majority of people in Slovakia sign in as members of the Roman Catholic church, followed by Protestants and then sixteen other registered religious organizations.
For the last 70 years, the Catholic Church has always been the largest religious organization in Slovakia. With the majority of members being in the Roman Catholic Church. Although since 2001, the number of registered Catholics has been on a decline. 
As per the 2021 population census, the highest number of Catholics was found in Námestovo, with over 90% of people being members of the Catholic Church.
The Catholic Church also has members in all regions of the country, and the percentage of them in almost every region is above 50%. The only regions without more than 50% of Catholics are Bratislava and Košice.
It is also noted that the region with the highest number of people without a religion is the Bratislava region with 40% of people signing in as atheists. 
TIP: No matter if Catholic or any other Christian religion, almost all Slovaks celebrate Christmas. Find out the complete guide about Slovak Christmas customs and traditions in the article below:
How does Slovakia Celebrate Christmas? Dinner, Customs & Traditions
Slovakia Religion Percentage
Slovakia as a country has always been predominantly Catholic. With more than half of the population signed in under the Roman Catholic Church. Followed by the second-largest religion, the Protestants. Although the Protestants are the second-largest religion, they only resemble about 5% of the population.
Protestants compared to atheists have almost five times fewer members. Thus, making atheism the second-largest religious status in the Slovak Republic.
There are 18 registered religions and religious groups in Slovakia. Although most of them have a very little number of members, amounting to only about 5% of the population altogether.
Here is a simplified table with the percentage of members in the two largest religions, as well as the percentage of atheists.
| Religion | 1950 | 1991 | 2001 | 2011 | 2021 |
| --- | --- | --- | --- | --- | --- |
| Roman Catholic  | 76.2% | 60.4% | 68.9% | 62% | 55.7% |
| Protestant | 12.8% | 6.1% | 6.9% | 5.8% | 5.2% |
| Atheist | 0,28% | 9.8% | 12.9% | 13.4% | 23.7% |
Slovakia Religion Percentage
As you can see, the number of both Roman Catholics and Protestants has been on a slow but steady decline over the past two decades. While the number of atheists has grown significantly since 2001.
From a bit more than a quarter of 1% in 1950 to almost a quarter of the entire Slovak population in 2021. We see a huge jump in atheism in the last decade from 2011 to 2021. 
There are also "dying" religions in Slovakia. These are the most likely ones to be gone within the next decade or two. Due to many factors, the biggest one being the number of members. For example, the New Apostolic Church only had 73 members in 2021. That is 0.001% of the entire population.

Sixteen out of the eighteen registered religious organizations in 2021, make up only 7.6% of the whole Slovak population. This data is provided directly by the Slovak Ministry of Culture and is a part of the population census that is done every 10 years. The next one is planned for the year 2031.
TIP: A lot of traditions in celebrations of New Year's Eve in Slovakia are based on the Christian history of the country. Find out about traditions and places where to stay during New Year's Eve in the article below:
Slovakia New Year's Celebration: How, Where & Traditions
Which Religion is Banned in Slovakia
There is no banned religion in Slovakia. As the law allows everyone to freely practice any existing religion or none at all. It is also illegal to stop someone from practicing their religion or to force someone to practice it.

The law also states that if you want your religion to be officially recognized, you need at least 50 000 signatures from members on your application. This does not mean, however, that any religion not applied is illegal.
Registered religions in Slovakia are simply those, who are eligible for government funding, as well as tax exemptions and more privileges from the government. Anyone and everyone are free to practice any religion in Slovakia. 
Although no religion is banned, there are people who dislike certain religions. State law is strict towards discrimination, however, and there are not many people who openly admit their hate based on religion.
TIP: Check out my list of recommended Slovak products. They are perfect as gifts, or you will use them during your visit to Slovakia (Amazon links)
Conclusion
Slovakia is a majorly religious country. With over half of the population being religious. The most dominant religion is Christianity. More than half the country is registered as Catholics. Followed by Protestants.
In total there are 18 officially registered religious organizations in Slovakia. From Jewish Communities to Apostolic Church.
According to the population census which is done every decade, religion as a whole has been on a decline in the past two decades. Catholic Church went down nearly 70% in 2001 to 55% in 2021.
Along with this religious downfall, there has been a significant rise in Atheism. From 9.8% in 1991 to nearly 24% in 2021. A quarter of the population is now atheist. 
Most religions amount to only about 7.6% of the population. With the majority of them having only a few thousand members or even hundreds. Religion in Slovakia is slowly but surely shrinking, as more people choose to not be a part of any religion or religious group. 
All regions except Bratislava and Kosice region have at least half the population Catholic, while Bratislava has the greatest number of atheists at 40% of the population.
TIP: Parts of the Slovak state symbols are based on Christianity. Check out the explanation of each Slovak national symbol in the article below:
The 4 National Symbols Of Slovakia: Simple Explanation